CJ Wilks Marine Surveyors
Chris Wilks RMS. MIIMS. M.I.Diag.E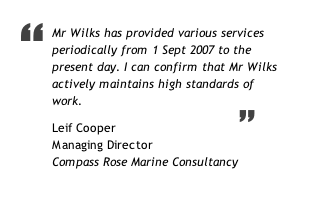 www.cjwilksmarinesurveyors.co.uk



TEL: 01590 688254
MOB: 07806 303740

STRUCTURAL SURVEY
Covering inspection of the outer hull, fixtures and fittings, structure, stern gear, steering gear, cathodic protection, moisture readings, machinery installation, mast, rigging, attachments and reinforcements, interior structures and joinery, hatches windows and port-lights

INSURANCE SURVEY
Covering inspection of the outer hull, fixtures and fittings, structure, stern gear, steering gear, cathodic protection, moisture readings, machinery installation, mast, rigging, attachments and reinforcements, interior structures and joinery, hatches windows and port-lights, domestic installations including gas systems, electrical installation, fuel installation, bilge pumping arrangements, fresh water, grey water and black water, ground tackle and ventilation, sails and navigational equipment.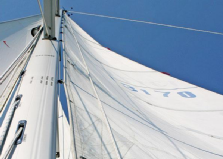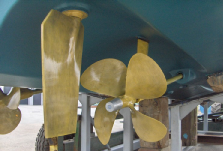 MARINE VALUATION
This can be offered as an extra as part of the Insurance level or Full Condition level of survey. The valuation compares the boat in its current state with that of similar models on the market, a certificate will be included as part of the report.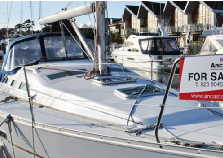 OSMOSIS SURVEY
We can offer a complete osmosis survey, listing repair processes, estimate evaluations, hull moisture charts comparing the moisture levels at the start of the drying process and when the moisture levels are sufficiently low enough for the repair process to start.on completion of the repair a full report will be compiled and supplied to the client.

SEA TRIALS
The sea trial enables us to give a judgement on engine performance and boat handling together with systems testing and a better examination of the sail wardrobe.
The engine (motor vessels) will be tested and monitored during the trials and speeds will be increased by 200rpm increments until the engine reaches full power.
All data will be recorded over two runs, both log, speed and GPS speed will be recorded, one run with the tide and one against which give a good indication of the vessels true performance and engine condition.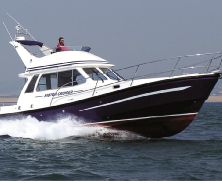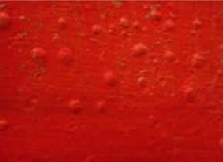 Pre-Purchase Surveys